The health of your teeth is connected to your overall health and is crucial to your general wellbeing.
It has been proven that gum disease is linked to heart disease, making it extremely important to identify and take care of problems with your teeth as soon as they become apparent. Because of this link it's vital to make and maintain a strict care regimen for your teeth in order to prevent serious problems in the future.
The younger an individual begins to take care of their teeth, the less problems they'll have in the future. This is why it's important for you and your children to have your teeth regularly examined and maintained (cleanings, x-rays, etc.)
Today's advanced dental treatments and materials can make a real difference. The skills, experience, and commitment of our North Wilmington family dental practice can literally redesign your smile.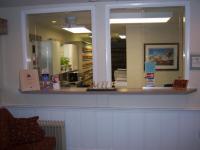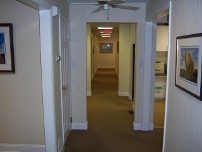 We're a dentist office dedicated to your smile!
Keeping you and your family's teeth healthy is our number one concern. We're here to keep you pain-free (both during and after treatment) and confident in your ability to eat, smile, talk, and laugh without being self-conscious for the rest of your life.
For those reasons we offer a wide array of services for your dental health:
Composite White Filling, Sealants, Inlays and Overlays
Crowns
Cleaning and Periodontal Maintainence
Pediatric Dental Care
Starting Your Little Ones Early With Pediatric Dental Care
The first regular dental visit should be just after your child's third birthday. We recommend bringing your child to our North Wilmington dental office for your next hygiene appointment so that they can get used to the office and see mom or dad getting their teeth cleaned.
Your child's first dental visit is usually short and involves very little treatment. We may ask you to sit in the dental chair and hold your child during the examination. Your child's comfort is of paramount importance, especially during that first visit.
We will gently but thoroughly examine your child's teeth and gums.
Optional dental care includes X-rays (we use digital x-rays, exposing your child to 80% less radiation as a typical dental x-ray), cleaning, and topical fluoride to help protect the teeth against decay. Most importantly, we show you how to safely clean and care for your child's teeth. During your child's first visit, the dentist will:
Examine their mouth, teeth, and gums…
Evaluate habits such as thumb sucking which can have adverse affects on your child's bite..
Teach you & your child about cleaning their teeth and gums…
Suggest a schedule for regualr dental visits…
We Also Offer Cosmetic Dentistry Options and Treatments At Our North Wilmington Family Dental Office… Because we know that the way you look is important to you, we offer a variety of services to fulfill your cosmetic dentistry needs in our North Wilmington dentist office including:
Teeth Whitening
Bridges & Dentures
Bonding & Porcelain
Veneers Dental Implants